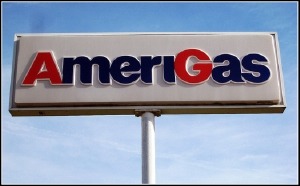 A high level, $2.9 billion purchase and merger deal pending before the Federal Trade Commission would combine Turner Propane with Amerigas.  At this point, no changes in propane service are underway in the Eastern Sierra.
According to Stephen Sheffield, Senior Vice President of Marketing and Operations for Heritage Company, which owns Turner Propane, Amerigas and Energy Transfer Partners, which includes Heritage, have signed an agreement.  Sheffield told Sierra Wave that the agreed on price is $2.9 billion. He said the deal is subject to FTC approval.  Sheffield said there is no specific date for conclusion.  He added that for "the near term" there will be no changes in propane service.  "We are still competitors in the market place," said Sheffield.
The $2.9 billion deal includes $1.5 billion in cash and around $1.3 million in AmeriGas shares.  Plus, Amerigas would assume $71 million in debt.  Sheffield explained that Energy Transfer would use the cash from this deal to develop its energy pipeline business.
According to a press release from AmeriGas, this company's acquisition of Heritage Propane, Turner locally, would add over one million retail propane customers and over 500 million gallons to AmeriGas's nationwide propane distribution operations. In the Eastern Sierra, the merger would mean a reduction in propane competition.
The AmeriGas press release says the deal is expected to close late this year or early in 2012.  The President and CEO of Amerigas, Eugene Bissell, is quoted as saying that Amerigas will adopt "best practices" from each organization to optimize service and financial performance.
Even before this merger, AmeriGas stands as the nation's largest retail propane marketer, serving around 1.3 million customers in all 50 states.