Washoe County Sheriff's spokesmen were quoted in Reno-area media as saying that the search for missing Reno hiker, 55-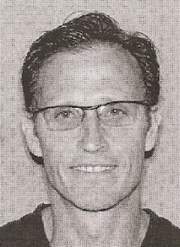 year-old Rick Gentry, was called off. Officers said it was unlikely Gentry is still alive after four days in heavy snow and bitter cold in the backcountry.
The 76-hour search started with a call from Gentry Sunday, November 21st to law enforcement. News reports said Gentry told officers he was lost and not dressed for extreme cold. A search effort began, and officers said that they found items believed to have belonged to Gentry – a fanny pack, snowshoe and glove.
Inyo Sheriff's Corporal Terry Waterbury, coordinator of Inyo Search and Rescue, said Inyo did send one of their team members to help with the search for Gentry.Reports said Gentry was a skilled hiker, which might help his chances. The search was called off after 76 hours in very rough weather.
Authorities now say they will start a recovery effort when weather permits.