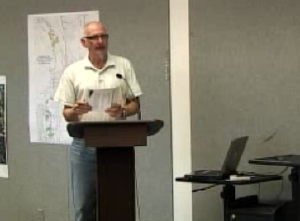 Dear mammoth lakes residents and council,
When the community leaders in 1984 chose t to incorporate the town, they unfortunately gave away too much property tax revenue in lieu of keeping all the TOT. Some of those leaders are still on council today. Unfortunately they gave away the farm, the farm being the property tax and chose to keep the crop instead, TOT, a  crop that can vary greatly from year to year.
Since that day the town has struggled to survive. The big years they could stuff their reserves and increase staff. But in the lean years the staff remained the same. They need more revenues. So they raised the TOT on our guest sand they raised taxes on the residents by measures such as, A, R, U, C, and M. All those measures could have been funded by property taxes.
So the first thing that we need to address is how do we get more of or property taxes back for the community. Has this been address by staff?
I suggest disincorporation and starting over, cleaning the slate. The opportunity is now to resolve the bigger finical issue that looms above us.
Here is a scenario for budget reduction; this scenario comes directly from the City of South Lake Tahoe, city staff used them as a comparison for the budget.
In brief this is what South LT staff proposed and council adopted.
The City Council adopted the following Strategic Priorities:
. /   Fiscal Sustainability
. /   Economic Development
. /   Improving the Built Environment
. /   Building Public Trust and Accountability
. /   Partnership Development
•      Right-sized the government structure through the elimination of department director positions.
Eliminate, Assistant  City  Manager, Community Development  Director,  Redevelopment  &  Housing  Director,  Parks  & Recreation  Assistant  Director),  a  Police  Captain,  Division  Fire  Chief, Recreation  Supervisor  and  (8)  line  staff  for  an  annual  savings  of   $1.8 million. 57% came from management positions.
•      The  Council  also  proposed  the  balance  of  the  projected  annual  deficit be  offset  by negotiating  with  employee  collective  bargaining units  committed  to  pay  their full  share  of  CaIPERS.
This proposed budget will enable the City Council to deliver on the public's priorities. The proposed employee layoffs and cutbacks are difficult, but necessary if the City is to eliminate this shortfall and future year deficits. The  public  requires  us  to  realign  our  resources  to  focus  on  our  strategic priorities, and to recalibrate our government to live within our means.
I hope all citizens as well as the council read this document and compare to what the staff has proposed
Thank you very much,
Warren Harrell