At a quarter to midnight Tuesday, the Bishop Volunteer Firefighters were called out to a brush fire burning in the City of Bishop. Chief Ray Seguine reports that this fire had suspicious origins.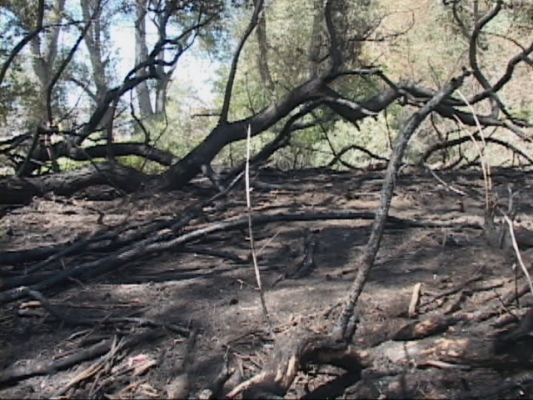 The fire had spread into the trees in an empty lot on South Third Street, sending a lot of embers into the night sky, but Seguine reports that the firefighters were able to keep the flames from spreading into any nearby homes and businesses.
Firefighters had the fire knocked down by about 2 am and went back to bed to get some sleep before work if possible. Seguine reports that he didnt want the firefighters using the chainsaws in the dark, so crews were back out on scene Wednesday morning for a little mop-up work.
The cause of the fire is currently under investigation. Seguine says that the fire started right along the street. The Bishop police officer that arrived on scene first is set to follow up with the people who reported the fire to get information on a vehicle that was possibly in the area when the fire started.