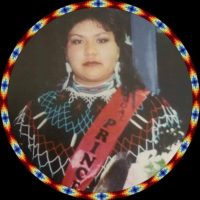 Susan R. Boggess, age 46, lifetime resident of Big Pine, California.  Born in Bishop, California on May of 1975, passed away on November 2021 in Big Pine, California.
Susan was a loving daughter, sister, auntie & friend. She graduated from Big Pine Unified High School in 1993 and was served as the NASA princess. She enjoyed playing softball, basketball and volleyball.  She loved fishing, shooting guns and enjoyed outdoor activities. She loved driving different kinds of cars.  Susan worked several years at the Paiute Palace Casino where she made many friends and was always joking and cordial with her patrons.
Susan leaves behind, her father, Nolan Barr; significant other Kenneth Jones Jr.; Brother Hank Barr and Sister Jessica Barr; Uncles Driscoll Barr, Aunt Balery Covington; Uncles Alan Rambeau Jr. and James Rambeau Sr.; Aunt Angie Calloway;  All relations from the Owens Valley, California and from Fort Bidwell, California.
Susan was preceded in death by her mother, Rose A. Rambeau & step-father Gil Brownshields; Uncle, Edward Y. Bacoch, Cousin James Rambeau Jr.; Uncle Ronald I. Barr Jr.;  Maternal grandparents, Alan Rambeau Sr. & Hazel Rambeau of Big Pine, CA. Praternal grandparents, Ronald Barr Sr. & Anita Barr of Bishop, CA.
Funeral Services:
To be determined at a later date.