Susan Cullen
It is with great sadness that the family of Susan Cullen announces her passing, on Wednesday, May 17, 2017, at the age of 68.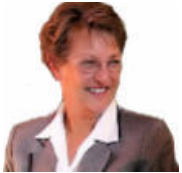 She was born on February 26, 1949 and grew-up in Bishop, California from elementary through high school. Attending the University of Nevada, Reno, Susan met Michael P. Cullen, a U.S. Navy veteran.
As one of the pioneer families of Bishop and the Eastern Sierra region California, Susan will be lovingly remembered by her two sons, Corey and Robert, her daughter in-law, Tabitha Hilligoss, her grandchildren, Hannah, Nicholas and Irelynn, and her sister Lura Weaver, of Smith, Nevada.  Her beloved parents were Genevieve Arcularius Clement and H. Newell Clement.
Living in the beautiful Owens Valley of eastern California for most of her life, Susan grew up at her family's mountain resort, The Arcularius Ranch, and later became the manager of the Ranch in the 1970's.
After managing the resort, she spent over 30 years in various accounting positions in Southern California.
Upon retiring Susan returned to Bishop and served on many local boards, groups and commissions including the Laws Railroad Museum, Rotary International, City of Bishop Water Commission and IMACA.
Among one of her proudest community achievements was serving multiple elected terms as City Council Member and Mayor for the City of Bishop. A longtime patriot of the United States, Susan was a generous supporter of VFW, Wounded Warriors, and is the current regent (president) of the local chapter of Daughters of the American Revolution.
The memorial service for Susan will be held at 11:00 AM on Friday, May 26, 2017 at the Neighborhood Church, 625 South St., Bishop, CA.  Burial will follow after a procession to the East Line Street Cemetery in Bishop.  A reception gathering will be held at Laws Railroad Museum starting at 2:00 PM.
In honor of Susan's passion for our valley's history, donations can be given to Laws Railroad Museum, on her behalf.
Laws Railroad Museum
PO BOX 723
Bishop, CA 93514