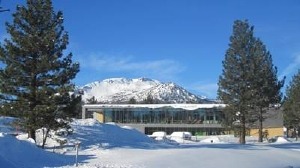 In a lengthy hearing in Mammoth Court earlier this week, attorney Doug Buchanan won a motion to suppress evidence seized in a traffic stop by Mono County Sheriff's Officers. The District Attorney's Office will consider whether or not to appeal.
This is the case of Youssef Boulaalam. Details of this case went public when Attorney Allen Berry filed a claim against Mono County alleging violations of civil and constitutional rights surrounding the traffic stop of Boulaalam and the search of his vehicle. The officers claimed they thought the man was under the influence but did not investigate that claim when they stopped him. The officers instead searched his car and seized two guns, according to the claim filed and as is evident on the officers' dash cam DVD of the arrest. The District Attorney's Office filed a misdemeanor charge of carrying a loaded firearm in a vehicle.
Attorneys Doug Buchanan and Allen Berry filed a motion to suppress the firearm evidence based on the claim that there was no probable cause to stop their client and to search his car. Buchanan argued for the motion. Assistant District Attorney David Anderson argued against it, and the issue was heard by Judge Mark Magit. The Judge granted the motion to suppress the evidence. It was reported that Mr. Anderson said the DA's office would consider if the decision would be appealed.
In the matter of the claim filed against Mono County, the Board of Supervisors recently rejected it.