Inyo County and the Los Angeles Department of Water and Power signed the Long Term Water Agreement 14 years ago.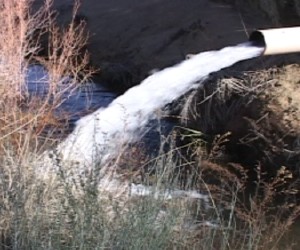 DWP still has not completed mitigation measures demanded by that document, and LA still pushes to avoid the use of their water for export on these projects. The latest mitigation measure produced public anger and allegations of Brown Act violations. Tuesday, the Supervisors heard their lawyer say that an August supervisors' agenda was questionable in informing the public that the Board would deliberate on the Big Pine re-greening project. So, on Tuesday, the Board hashed over the whole thing again.
In August, the consensus of the Board was to support pumping of a well to provide water for the re-greening in Big Pine. They took that opinion to a Standing Committee meeting. Members of the Big Pine tribe objected to more pumping. The Inyo Water Director's report said DWP's pumping would possibly draw down the Big Pine well field a couple of inches.
Tuesday, Tribal Administrator Gary Bacock objected to the pumping and to DWP's demand that they get credited for water spent on the mitigation measure. "They created the problem in the first place," said Bacock. Later the water master for the tribe, Tony Carl, objected to any more pumping by DWP, considering the wholesale drawn down of the water table by more than 70 feet over the years.
Officials brought up the idea that water devoted to a shorebird project at Klondike Lake could be used for the re-greening. They'll all consider that.
In the mean time, the Board confirmed its directions to the Standing Committee – to use the pumping for the re-greening. As for robbing water from the Klondike project to go to the re-greening, Supervisor Marty Fortney said eventually there will be no water to trade around. He also said DWP shouldn't be able to pump groundwater for mitigation measures. "They created the problem in the first place," he said.