Our two boards of supervisors will meet Tuesday, starting at 9am.  The Mono Supervisors had scheduled their meeting for Mammoth Lakes at the county meeting room on the third floor of the Sierra
Center Mall.
The Mono Board will consider approval of a license agreement for the Digital 395 broadband project for use of county land, including rights of way for underground fiber optic transmission lines.  This agreement would apparently waive around $8,700 in fees for the first year and in continuing years.  Officials in both counties have said they see this expansion of internet capacity in the Eastern Sierra as well worth support.
Mono Supervisor Tim Hansen planned an update for the Board on the Mono Lake State Tufa Reserve.  He wanted to talk about the possibility of formation of a committee to keep up with this issue.  The Mono Lake Committee had recently said a plan for day parking fees could lead to keeping the reserve open.
Supervisor Larry Johnston has asked for a review of county services provided to the Town of Mammoth and special districts.  Other issues include a review of snow removal policies and a proposed ordinance that would regulate food trucks on highways.
The Inyo Supervisors will continue with Los Angeles Department of Water and Power issues.  The Inyo Board had earlier said that DWP's 91,000 acre feet pumping plan this year should be reduced by 8400 acre feet from the Black Rock and Aberdeen areas.  LADWP said okay but then issued a new plan that would increase pumping in the Laws and Independence areas.  Inyo County Counsel Randy Keller said no decision has been made to dispute this new plan.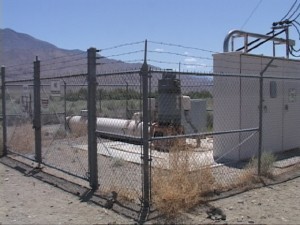 The Inyo Board will make a decision at their meeting on the recommended hiring of attorney Phil McDowell to serve as Inyo's mediator in a dispute with LADWP over a legal procedure related to disputes under the Long Term Water Agreement.  County Counsel Keller said that both Inyo and LA will select mediators and then those two will select a third to deal with the disputed issue.
That issue is whether or not Inyo must create a mitigation plan for perceived damage that might be done by LADWP groundwater pumping, even before the damage occurs. This would apply to scenarios in which Inyo disputes LA pumping plans.  McDowell's services would not exceed $10,000.
The Inyo Board had also scheduled a presentation from the Big Pine Paiute Tribe on the Tribe's proposed Travel Center.  And, on another subject, the Public Works Department has asked for a workshop on Assembly Bill 628, the Adventure Trails System in Inyo County.