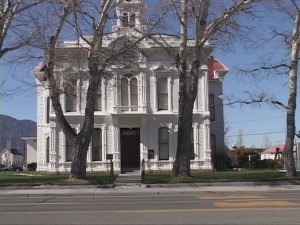 When the Boards of Supervisors for our two counties meet Tuesday, they planned to deal with next fiscal year's budget, operation of water systems, and a declaration of flood emergencies.
In Mono County, budget hearings started on Monday in Bridgeport. Finance Director Brian Muir is presenting the proposed budget to the Board. Tuesday, the Board scheduled a continuing special meeting at the Board of Supervisors meeting room in Mammoth Lakes. They head back to Bridgeport Wednesday for more of the same.
The proposed budget is available on the Auditor-Controller's website at monocounty.ca.gov. One controversial item is an air service guarantee. Mammoth Lakes Tourism made a pitch to the Board at their last meeting to spend $100,000 on air service for spring, summer and fall. Mammoth Mountain Ski Area covers the guarantee for winter.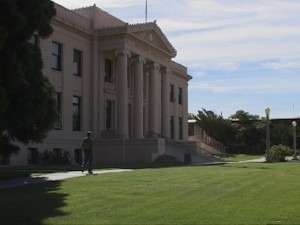 The Inyo Supervisors will consider amending the county contract with Owenyo Services for the operation and maintenance of the Independence, Laws and Lone Pine town water systems. The amendment would extend the term through October of this year and increase the total contract not to exceed $1,727,094.23. This is contingent on the Board's adoption of next fiscal year's budget.
The Board will also be asked to approve a resolution confirming the existence of a local emergency related to severe thunderstorms which hit the Death Valley area this month. The storm brought torrential rains and flash floods to the area.
Inyo District Attorney Art Maillet wants to hire a Deputy District Attorney. That item is on the Board agenda for approval of a Deputy to be hired at a particular range, depending on qualifications. Salary could range between $4,678 per month up to $7,195.
The Carson & Colorado Railroad group will give the Board an update on their restoration work of the Slim Princess at Dehy Park in Independence, and Health and Human Services will hold a public hearing on the Eastern Sierra Area Agency on Aging Area Plan.
The rest of the Board agenda involves closed sessions over labor negotiations.