After recent candidates' forums, we described politicians talk as sadly lacking in plans for action. District 5 Incumbent Supervisor Richard Cervantes took issue with our assessment. Cervantes has now offered ideas which he believes will translate into action to help the Southern Inyo economy.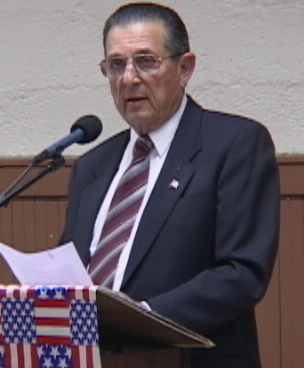 Cervantes said that a prospect for a new geothermal plant exists in the Rose Valley area. The Coso Geothermal Plant nearby has produced considerable income for Inyo County government. Cervantes said the company interested in the new plant will sink a $1 million test well to see if the resource warrants a plant.
The Supervisor said this plan could translate into a $! Billion investment. Cervantes said he will encourage this project and meet with officials of surrounding counties.
Another possibility for economic stimulus – solar power generation. Cervantes said that the Owens Valley is considered the world's largest solar collection system with the most sunny days in the nation. As support grows for alternative energy sources, companies now looking at Inyo County may invest a lot. Cervantes said the key is to push for local government to be user friendly to these types of development.
Cervantes said he is also working with Timberline Resources, a mining company who may want to invest in mining operations here – particularly considering the growing price of gold.