AT&T still rankles the populus here in the Eastern Sierra with its missed calls, problematic service and unreachable officials.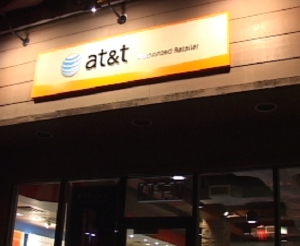 Mono Supervisor Hap Hazard had gone to bat for the public and leaned on AT&T officials for response to problems. Supervisor Hazard emailed an update to officials and citizens to say AT&T knows about local complaints, has had engineers examine the situation and has developed a strategy for repairs.
Supervisor Hazard said that service for Benton involves Antelope Peak, Silver Peak and an antenna in Bishop. AT&T believes there is an issue on the Silver Peak tower with an antenna pointed in the wrong direction. Hazard said that Tuesday of this week AT&T arranged for a helicopter to transport crews up to Silver Peak to work on the systems there.
Supervisor Hazard said the work on Silver Peak might result in a signal to Hammil Valley. Hazard said he learned that customers may be able to negotiate a discount or waiver for lack of service.
Meanwhile, one disgruntled Mammoth AT&T user, Clint Hyde, keeps up his work to get AT&T to respond. He has experienced failed data card service and has tried to get AT&T to respond with not much luck. Hyde wrote a letter to one of the AT&T Vice Presidents to whom he complained that there is no phone number or live person customers can call for help. Hyde also takes issue with AT&T commercials which say the company has the best 3G service in the nation. Hyde disagrees and stated that AT&T does not have a 3G tower within 25 miles of Mammoth Lakes.
Last week we reported that Inyo County government has not been able to call AT&T to find out about rates for 155 county-issued cell phones.