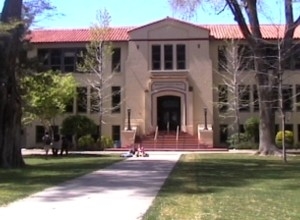 UPDATE: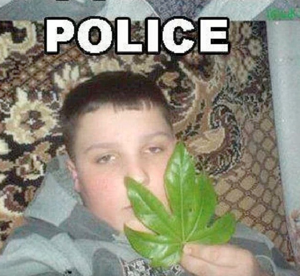 The image posted to Zack Quintana's Instagram account was, he said, reposted from another location.  It is not a Bishop student.  The message above the word Police was "F*** The".  Quintana explained, "Yes of course its a joke…A commentary on what we deal with and the ignorance of the "FTP" (f*** the police) culture."  Quintana said his Instagram images could only be seen by use of his screen name, not his real name.
************************************
Because of an online image discovered by school officials, multi media and graphic design teacher, Zack Quintana, was fired. Students objected, and some of them said they were threatened with reduced grades and a loss of privileges as a result. (See letter to the editor on our website.) Bishop School Superintendent Barry Simpson issued a statement about the situation.
Simpson said, "This individual no longer works in our district. His activities online reflect a serious lack of judgment, a lack of professionalism and an inability to be a positive role model to our students. He will no longer be allowed on our campus.
"We have an outstanding teaching staff at Bishop Unified," said Simpson, "and we do not want one individual to detract from the great work our teachers do. We look forward to celebrating an outstanding year with our graduating senior class.
"This statement," said the Superintendent, "ends the discussion on this topic and the Bishop Unified School District will not make any further comment."
Mr. Quintana has indicated that the image he posted on Instagram caused his firing – an image of a boy with a fig leaf and a derogatory message, F*** The Police. He called it a "privacy violation." Quintana also believes that his work to establish a union for ROP teachers impacted his termination.
Asked to comment on his firing and students' concerns, Quintana said it was brought to his attention that some teachers and others were bullying his students for protesting his firing. "As parents and citizens, we have become all too comfortable with the Tammany Hall culture that permeates our local governments and educational institutions. It is a culture that rewards the dishonest and supports intimidation. We, as adults harden to it, but should our children? My students will keep their A's. I will fight for each one of them."