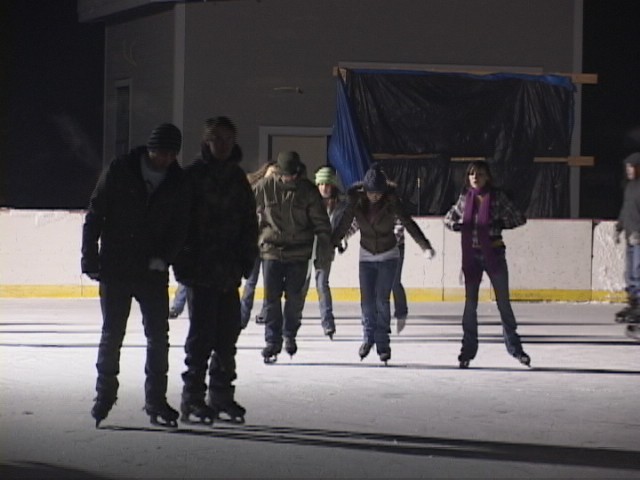 11:30am to 6pm daily, you can slip on ice skates and glide around in the gorgeous outdoors at Mammoth Lakes new ice rink. The star-crossed effort to establish a permanent rink had fallen into confusion in recent years, but officials managed to pull it off this winter.
The rink measures 85by 200 feet as a standard ice hockey rink, placed outdoors next to the new Mammoth Lakes Library. Parking is limited. You can consider hopping aboard the Red Line or Winter LIFT (Purple Line) buses.
Adult Hockey League Play was set to start Monday, January 14th. For more hockey league info, call Brian Venneman at 914-0856.