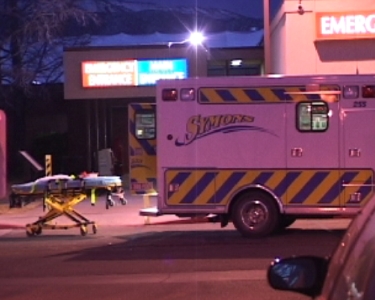 A very tense drama unfolded in the Bishop area Friday afternoon. Voices could be heard over the police scanner that told of a suicidal man in the Chalk Bluffs area. A Forest Service man radioed in that a suicidal subject was not responding to his commands. He asked for help and many vehicles quickly set out for the Chalk Bluffs/ Casa Diablo area north of Bishop.
More than a dozen CHP, Inyo Sheriff and other agencies headed to the area. Symons Ambulance also rushed to the scene. At one point it was reported the man had a knife and was cutting himself.
The nearly frantic voices of agency men told how to get to the area. After about an hour, reports were transmitted that the subject was in custody and was okay. This was after a lengthy foot pursuit. Reports said that officers tasered the man to bring him under control. Symons Ambulance transported the man to Northern Inyo Hospital for treatment. A sheriff's deputy was there too.
Later reports indicated that the man was a transient from the Bay area and had told authorities that he had been drinking alcohol all day and that his personal circumstances led to the suicide attempts.