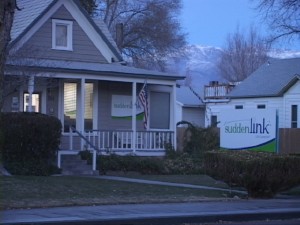 In the Eastern Sierra, a Cable Television company in Inyo County will buy the major one in Mono County. A press release from Suddenlink Cable and NPG Cable says that Suddenlink has signed a definitive agreement to acquire NPG Cable and its subsidiaries for approximately $350 million.
The release also says that Suddenlink expects to close the acquisition in the first quarter of 2011 and currently has sufficient existing liquidity sources to fund the transaction.
NPG's cable systems serve about 83,000 customers, according to the company, with operation in St. Joseph, Missouri, Mammoth and June Lakes, and several Arizona communities including Flagstaff and Sedona, Lake Havasu and Kingman.
Suddenlink owns operations in Maryville, Missouri, Bishop which are both close to NPG systems.