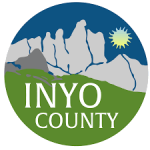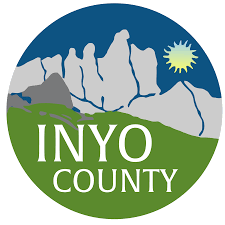 Inyo County has joined a growing effort among rural entities on the East Side to get Suddenlink to improve broadband services.
Mono, Placer and Nevada counties as well as Mammoth Lakes and Truckee began Suddenlink bashing earlier this month with a long list of grievances leveled at the company. Those grievances were shared with the California Public Utility Commission. According to the official letter sent July 7, problems with the service have been on-going for more than four years.
Digital 395 was supposed to kick the Eastern Sierra into the 21st century, providing fiber connection to the Internet. According to Mammoth Lakes Town Manager Dan Holler, the initial focus was connecting government facilities, the town, county, hospital and schools. But, "it is not widely deployed in Town and we do not have extensive fiber deployed."
Some private users extended the connection to their business, but that came at a price. "I believe Suddenlink, our primary provider, is also connected to Digital 395, but again their delivery system in Town is not great," Holler explained via e-mail. Connection issues were chalked up to wiring in older condos and overloaded connection points.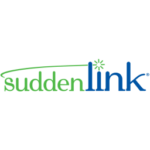 "The concerns we hear about, customer service, connection issues, cost and bandwidth shortfalls, are related to services provided by Suddenlink," Holler stated.
While those issues may have been festering, the past year of stay-at-home orders, a greater reliance on internet services and the subsequent overload on internet infrastructure popped the boil. At the same time, the Eastern Sierra is considered a "served" area and as such doesn't get the attention of those geographic areas with no service at all.
Then there are billing issues. A resident of Inyo received a bill that exploded from less than $100 to more than $4,000, an obvious error that was casually blown off with a "we'll look into it" by Suddenlink staff.
If modern technology isn't complex enough, Suddenlink offers bundling opportunities so one monthly bill takes care of television, land line and internet connection. Figuring out alternatives is a little like removing a bottom card in a two-foot tall card tower. Will I crash the whole thing if I pull out one of those cards? Could be.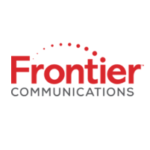 A quick google of internet providers is depressing for those who need or appreciate speed. In Inyo County, Suddenlink, with cable delivery, is the fastest with 1000 Mbps followed by Frontier, fiber, at 150 Mbps. In Mammoth, the difference is almost insignificant: Suddenlink, 1,000 Mbps; Frontier, 940 Mbps.
So, here is a list of complaints from both Inyo County and the northern entities:
Local customer service: long wait times to get help over the help-line and up to two to six weeks for on-site service
Promised refunds never materialize
Quick fixes to issues rather than addressing the root cause
Broadband speeds are rarely available as promised
Rate increases with no explanation
Tech support is iffy
The closing of Mammoth Lakes' customer service center
Service Level Agreements with businesses aren't being complied with
Network congestion
Aging infrastructure
[Editor's note:  In a Xtrium.com article posted July 15, 2021, it was reported that per independent research, in 2019-202, Suddenlink has the highest number of Downtime failures. It reportedly has lost 20% of its customers. Internet Downtime accounts for 67% of all complaints the company receives from its customers.]