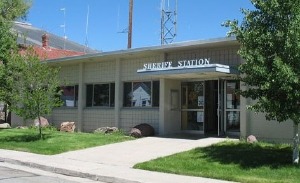 (NEWS RELEASE)  At 12:48pm Thursday September 12th, the Mono County Sheriff's dispatch received a 911 call to advise there had been an individual injured in the forest area on
Hwy 203 near sunshine curve (above scenic loop road ).
Initial information indicated that an individual working for a contracted company who was dropping trees for the USFS was injured when a tree struck him.
Mono County Paramedics, along with Mammoth Lakes Police Department, Mammoth Lakes Fire Department and USFS Law Enforcement responded to the scene.
CPR was performed on the victim and he was transported to Mammoth Hospital.
Any further information on this incident can be obtained through USFS.