Mammoth Police are looking for additional victims who may have had items taken from their vehicles at Crowley Lake over the weekend.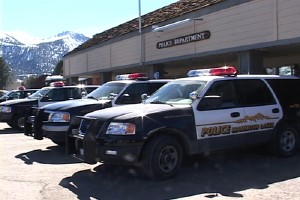 Police have arrested 20-year-old Bishop resident Irving Ramirez in connection to a stolen iPod music device.
Officers received a report at about noon on Sunday that a Mammoth High School student had an iPod stolen out of a vehicle while on a post-prom overnight camping trip at Crowley Lake. On Sunday morning, Police say the student contacted friends to see if anyone knew who had taken the iPod. One of the friends did have information, but the person who had the iPod wanted money in exchange for returning the device.
Officers say that the victim and parents contacted the suspect and paid to get the iPod back. The victim and parents then called the police.
When contacted by the police, officers say that Ramirez admitted taking the iPod. He was arrested on charges related to extortion, conspiracy, and possession of stolen property.
Mammoth Police are asking that anyone else who had electronics like iPods stolen out of their vehicles at Crowley Lake over the weekend to call the Mammoth Lakes Police Department at 934-2011.