The Forest Service has received $3 million in federal stimulus money which, with complications, should allow the troubled Lake Mary Road bike path project to be completed.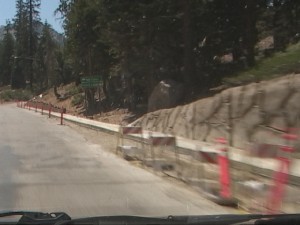 Due to what Town Manager Rob Clark describes as a strange bureaucratic quirk, the money for the project cant be passed directly to the Town to finish the job, but instead the Forest Service will have to take over the remainder of the project.
What started as a joint project, will still end as a joint project, but due to the fall-off in developer impact fees, the Town of Mammoth has not been able to pay its entire share of the project as planned.
The Forest Service cant pass the money to the Town to allow the current contractor to just finish the project, but Clark explained that the Forest Service can give the town a $450,000 grant. This money will be used to pay the contractor to finish up the pavement on the bike path and add guard rails on the lower portion of the bike path this year. From there, Clark explained that the Forest Service will use the rest of the $3 million in stimulus money to finish the project but the Forest Service will have to put the rest of the work out to bid like its a new project.
Its a bit of a mess to sort out, but after all the financial trouble this project has seen so far, Clark calls this stimulus good news and is confident that the bike path will ultimately be finished as planned.