Day glow orange and neon green seem to be the fashion trend of the season as numerous construction projects on local roads and highways appear through out the Eastern Sierra.
Nextweek, crews with Sierra Nevada Construction plan to start fixing up North Barlow and Dixon Lanes in Bishop. While gas tax continues to fund many local road projects, this project is paid for by federal economic stimulus money headed toward Inyo County.
Inyo County Public Works Director Ted Pederson explained that the project has two parts. The first is a complete reconstruction of North Barlow Lane from 395 to the first stop sign at Shoshone. The existing pavement will be ground up and the street repaved.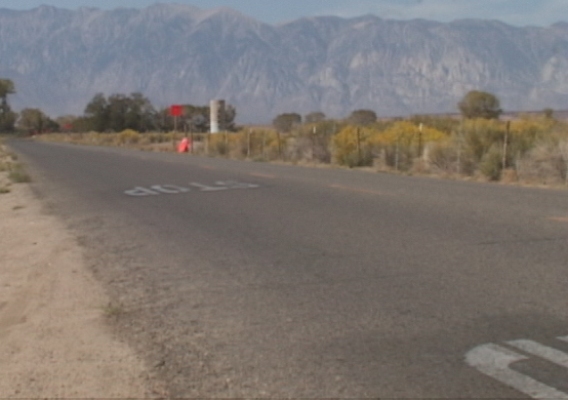 On Dixon the plan is to put a new layer of asphalt down the length of Dixon from Highway 6 to the bridge before Brockman.
$1.1 million in stimulus was approved for the project. The county estimated the project would cost $877,000, but unlike past years, bids are coming in lower than expected. The winning SNC bid was for $766,000.
Using Federal dollars requires federal standards. The project on Dixon stops at the bridge to avoid expensive bridge upgrades to federal standards. Pederson explained that handicapped ramps will be built at some corners, adding that if there were more money available, the county would have taken the pedestrian issue further.
The spray paint markings and prep work have been underway for the better part of a week, but crews are expected to start constructionnext week. The contract requires the project to be finished by December, but crews could finish before that time.