Local fireworks booths now open for business in Bishop
In a press release today, the Bishop Volunteer Fire Department issued a press release stating that local fireworks booths are open and ready for business in Bishop, now through the Fourth of July.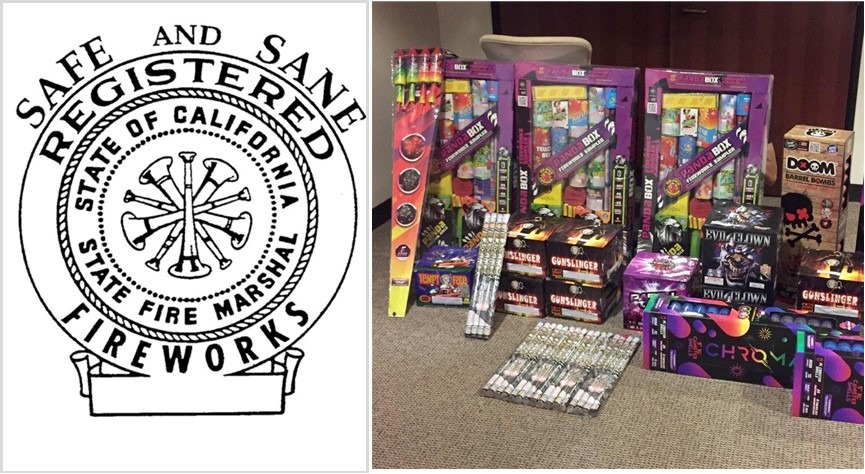 "Buying fireworks locally not only ensures that your fireworks are legal, it also supports great local causes," said Bishop Fire Chief Joe Dell. "This is one of the biggest, most important fundraisers of the year for these groups, and we have the opportunity to support them while celebrating safely."
There are six fireworks booths set up in the Bishop area this year.
• Oasis of Grace – Carl's Jr. parking lot, 768 N. Main St. Phantom Fireworks
• Oasis of Grace – Between Vons and former Kmart, 1200 N. Main St. Phantom Fireworks
• Neighborhood Church – Jack's parking lot, 437 N. Main Street, corner of Main and Grove, TNT Fireworks
• Pabanamanina Powwow – Corner of Tu Su Lane and N. Sierra Highway, TNT Fireworks
• Bishop Tribal Elders – Paiute Shoshone Cultural Center, 2300 W. Line Street, TNT Fireworks
• Bishop Little League – Western Nevada Supply, 2345 N. Sierra Highway, TNT Fireworks
With the dry, hot weather conditions, this year the danger for wildfire is extreme. Every year, firefighters throughout California respond to hundreds of incidents caused by fireworks, and Bishop is no exception. Last year, Bishop's volunteer firefighters responded to several dozen fireworks related calls during the Fourth of July holiday.
Even though they're called "Safe and Sane," no fireworks are truly safe. They must be handled with care and common sense in order to prevent injuries and fires. Please keep the following guidelines in mind while celebrating the Fourth of July this year. *
It is illegal to ignite fireworks on public lands, including the Inyo National Forest, Bureau of Land Management, and Los Angeles Department of Water and Power Land. Arial fireworks are illegal anywhere in the state of California without proper permitting. If you want to enjoy a great arial show, come to the Bishop City Park just after sunset.
• Buy local. Fireworks purchased in Nevada, Mexico or any other neighboring state may not be legal in California. Only fireworks labeled with the California specific "Safe and Sane" seal are legal to possess and light in the Golden State.
• Children should never handle, play with or light fireworks. Adults should handle and light all fireworks to insure their proper use.
• Do not consume alcoholic beverages or while lighting fireworks. If you are under the influence of alcohol or drugs, you increase the possibility of misusing fireworks and causing injury to yourself and others.
• To ensure the stability of a firework, always light on a hard, flat, level surface to prevent the firework from tipping over.
• Always light fireworks outdoors in a clear, open area away from buildings, vehicles and dry brush or grass that could easily ignite. TNT Fireworks recommends a 25–40-foot radius for fountain style fireworks such as the Safe and Sane fireworks legal in California.
• Never put your head or any part of your body over a firework. Never hold a lit firework in your hand or in pockets; doing so significantly increases your odds of becoming better acquainted with your local Emergency Room. Do not throw fireworks or aim them at another person.
• Fireworks should only be lit one at a time. Wear eye protection while lighting fireworks.
• Never attempt to re-light a "dud" firework. If it fails to ignite, let it stand for at least five minutes, then immerse it in a bucket of water.
• Keep a bucket of water, hose, or fire extinguisher on hand in case of emergency.
• Store fireworks in a cool, dry place.
• Remember fireworks can scare pets and livestock. Keep pets indoors on the Fourth of July, or move animals away from where fireworks will be lit.
The Bishop Volunteer Fire Department would like to wish everyone a safe and happy Fourth of July.