– Press release from Northern Inyo Hospital
Northern Inyo Hospital remains committed to bargaining in good faith with the NIH nurses represented by the American Federation of State, County and Municipal Employees (AFSCME). NIH is making every effort to be fair to all parties involved while keeping its commitment to the community to provide quality health care at reasonable rates.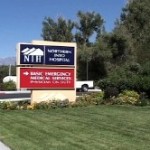 NIH reduced the rate of many services in an effort to bring a balance to health care in Inyo County, and will not apologize for placing the needs of its patients and the community it serves at the forefront. NIH's RN pay scale range is $33.72 to $48.41/hour, or roughly $70,000 to $100,000 annually. RNs who work from 3 p.m. to 11 p.m. earn an additional 8 percent shift differential, while those who work 11 p.m. to 7 a.m. earn an additional 25 percent.
In the long run, NIH is looking to preserve hospital service for this community. NIH must adapt how we provide services in order to meet modern patient needs.
To date, NIH has paid $56,000 for legal consultation in regards to the unionization. It is typical for both sides of any union negotiation to have legal counsel. However, NIH would rather see this money used to improve patient services.
Specific points about NIH Medical Leave:
NIH voluntarily goes above and beyond the 12 week Federal Medical Leave Act minimum with an additional four weeks of protected leave. A 2012 U.S. Department of Labor statistics report more than 70 percent of employees taking FMLA leave were back at work within 40 days. Only women who took leave to care for a new child took longer leaves.
Additionally, NIH employees may use any Paid Time Off (PTO) they have coming, plus other available resources, including the opportunity to have co-workers donate PTO hours to the employee.
After FMLA is exhausted, the medical condition is protected under Americans with Disabilities Act (ADA). Under the ADA, the hospital has the right to not accommodate an extended medical leave because of an undue hardship to the hospital and a specific department.
In the last two years, there have been three instances where an employee was separated from NIH due to medical issues. One was separated after 23 weeks, one after 20 weeks and one after 16 weeks.
It is shameful that the RNs would accuse the District and its Board of Directors of being uncaring and inhumane. When faced with making needed changes, the Board stepped up, researched solutions and sought input from stakeholders. Their priority is the greater good of this community.
Specific points about NIH Grievance Policy:
NIH was the only District Hospital in the State of California where employees could appeal grievances to the Board of Directors. It would not be fair to non-union employees to have one grievance policy for union members, and another for everyone else. NIH is committed to a fair and just grievance procedure for all employees, and we are committed to assuring the nurses a fair process.
Northern Inyo Hospital remains committed to providing quality of care for its community. Should anyone have concerns about the quality of care received, please contact Maria Sirois, Chief Performance Excellence Officer, at (760) 873-5811 or [email protected]