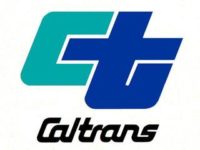 INYO COUNTY – Caltrans will keep State Route 190 closed through the weekend and into next week. The closure currently extends from the junction of State Route 136 to the junction of State Route 127 in Death Valley Junction. Maintenance crews have been working since Friday to clean up after a storm produced flash flooding that damaged the highway and buried parts of it under rocks, mud, and other debris.
The closure of State Route 190 is in conjunction with the closure of Death Valley National Park, which will also remain closed through the weekend. Many park roads were damaged by the flood waters and drivers should not attempt to get around the closure to access the park as it is unsafe.
Maintenance crews have made progress on clearing the highway. Guests inside Death Valley National Park who have been unable to get out due to flood damage can now leave eastbound on State Route 190 from Furnace Creek.
For the latest information on road closures, please visit the Caltrans QuickMap site at quickmap.dot.ca.gov or download the app to your smartphone. You can also call the Road Condition Hotline at 1-800-427-ROAD (7623). Caltrans also posts updates to its social media channels on Twitter (Caltrans9) and Facebook (Caltrans9).