Will $6 keep some from more college education? It just might, considering the rising cost of just about everything.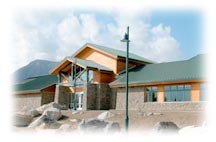 Cerro Coso Community College officials passed the word that community college fees for state residents will increase from $20 to $26 per unit for the fall semester since the state legislature signed a new law last week.
The fee increase applies to every community college in the state, including Cerro Coso. Students who have enrolled for the fall semester of classes at the lower rate will receive a bill for the difference.
Students with financial aid hardship questions or concerns about loans and scholarships should contact the Eastern Sierra College Center at either the Bishop or Mammoth campus.
Officials noted that fees were last set at $26 per unit during the economic downturn of 2003. Even at the newly set $26 per unit fee, California community colleges charge the lowest fees in the nation.