Governor Jerry Brown has said he will shift services and even some dollars from the State to counties and cities, but what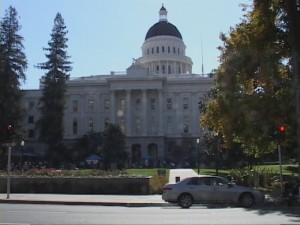 does this really mean? We checked in with Inyo County Administrator Kevin Carunchio.
The Inyo CAO first made it clear that not a lot of details are available yet. Carunchio said counties in California have been anticipating this kind of change. He said that a lot of restructuring could impact Health and Human Services and public safety.
Even now, Carunchio said, the money has not kept up with the work demanded of counties by the State. The CAO said he has *told county department heads to stay on this issue. He said that officials will watch every angle of restructuring and report to the CAO and Board of Supervisors regularly.
Carunchio said the good news is that the Governor's office has been in early and frequent communication with county and city groups.
Money remains the big issue. Will counties get enough funding from the State and how much flexibility will local governments have to deliver services. Carunchio called this "all very new and very encouraging that the Governor wants to meet with counties."
One of the current unknowns remains the talk about shifts of prisoners from state prisons to county jails. Generally, out of Inyo's some $80 million budget, $55 million is state money.