Like the movie, Groundhog Day, the State Budget developments feel like its the same story but a different year. Local government and many service agencies bite finger nails during the wait for budget certainty. At Eastern Sierra Transit Authority, officials face a head-on threat to transit funding.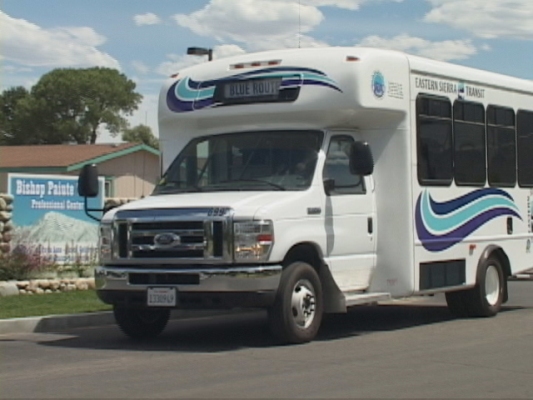 John Helm, Director of Eastern Sierra Transit Authority, said the State Budget situation is potentially not good. Helm said that the Governors January proposed budget would eliminate the sales tax on fuel and replace it with an excise tax. Proposition 42 designated sales tax on fuel to pay for transit needs. State officials appealed the allegation that California had to pay back sales tax money taken for other needs. They lost.
Now, it seems, the Governor will try again to get around Prop. 42. The excise tax that he would create would not pay for transit funding. There is another funding source that would stay firm for transit. One-quarter of the general sales tax goes toward transit and that will continue.
The trouble with the whole budget picture, just like last year, is that nothing is definite yet. Helm said ESTA is watching our pennies very closely. He said they hope operating money will remain status quo. Helm said its likely capitol funding could take the biggest hit. So, ESTA could continue to function but not buy new buses.
Again, its all unknown at this point. The next ESTA meeting will take place in March.