The fascination with deceased aviator Steve Fossett continues with an hour long Discovery Channel program Monday night that recapped the extensive search efforts and eventual find by a Mammoth local. Many Local faces appeared along the way through the exploration into the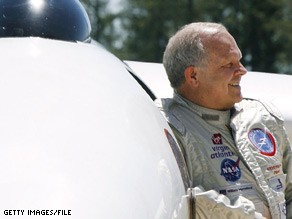 possibility that Fossett crawled out of the aircraft wreckage to succumb to injuries later.
While the story of Mammoth resident Preston Morrow and his fateful hike toward the Minaret Mine is familiar to many here in the Eastern Sierra, the program did have footage from the day after Morrow found the ID and $100 bills. The cameraman that was shooting a show on Mammoth Bear Man Steve Searles, tagged along with Morrow, his boss Tom Cage, his wife, and Searles for a second trip to the crash site.
On that second trip, clothing was found, the spot marked and the group took the news to the police. The camera was there the next morning as Mammoth Police Chief Randy Schienle made the phone calls to other agencies. The media then descended on Mammoth for the recovery effort that finally found the remains of Steven Fossett in late October.
At the time the remains were found, Sierra Wave reported on the local speculation that Fossett survived the crash. The Discovery Channel brought that speculation to light on this program.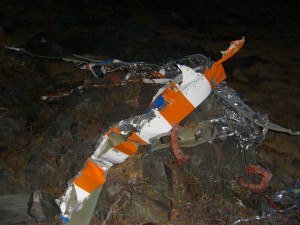 Searchers found the remains three quarters of a mile away from the wrecked plane. The Discovery Channel presented an argument surrounding the five point safety belt buckle that secured the pilot of the plane. This buckle was unfastened, leaving some to speculate that Fossett unfastened the buckle himself and crawled downhill toward Reds Meadow and Mammoth Mountain, before he succumbed to his injuries.
Whether he died on impact as officials have said, or survived long enough to escape the wreckage, is not known for certain.