As our reliable sources predicted, Mammoth's Town Manager appointed South Pasadena Police Chief Dan Watson as Mammoth's new Interim Chief. In a press release issued Friday,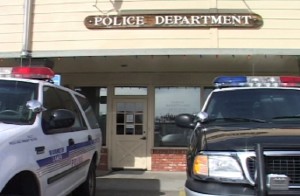 Manager Clark said, "Chief Watson will replace chief Randy Schienle effective July 5 and has signed an agreement to be the Interim Chief of Police for the duration of the next fiscal year."
Watson has worked as Police Chief of the City of South Pasadena for the past eight years. Before that, Watson worked for LAPD for 29 years where he rose to rank of commander.
Manager Clark said all of the candidates for Interim Chief were "very experienced and highly qualified." Clark described Chief Watson's reputation as "an honest and hard working chief, who was able to institute positive change in another
small community."
Clark also said that Chief Watson and Chief Schienle have already met to make plans for a smooth transition in July. The Town Manager mentioned that in the recession, the MLPD lost numbers of sworn and civilian employees. He said Chief Watson will help the Town "evaluate its long term needs including: staffing levels, command structure, operating procedures, wildlife management, and replacement of retiring members in the future." Clark added that decisions about hiring a permanent Chief of Police will "not be made until Watson has had the opportunity to thoroughly asses the Department and its needs."
Chief Watson expressed gratitude for the chance to lead MLPD in the next year. He said he and his wife have already found a home and are eager to make the move and become active members of the Mammoth Lakes community."