As National Park Service crews push to have the Tioga Pass road open next week, the other high pass that connects the west side to the Eastern Sierra, opened Thursday.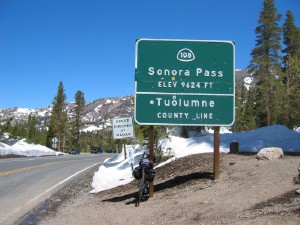 Caltrans Officials called Sierra Wave yesterday to let the public know that highway 108 over Sonora Pass is now open for the season. With a steep winding section of road on both sides of the pass, Sonora might not be the best choice of roads for folks who plan to bring trailers over the mountains for Mule Days next week, but it is a faster connection to the West side than the usual winter options of driving around through Tehachapi or heading north to Tahoe or Reno.
Usually Caltrans crews have Sonora Pass open before Tioga Pass opens and that is the case again this year, but the openers could be close. National Park Service Officials say that Tioga could open by the end of next week.