Many of us looked at the big $330 million Mega Million Jackpot and said, yes, I'm going to buy a ticket. Someone purchased a Mega Million ticket at the Shell station at the corner of Main and Old Mammoth and they won $209, 300.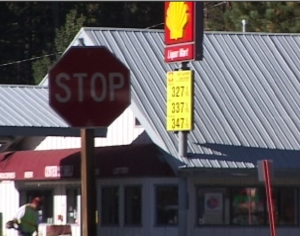 At news time, no one knew who bought the big winner. Shell Manager Chadell Golden confirmed that the jackpot ticket was purchased at the Mammoth Lakes Shell. Some nine other similar winners bought tickets in various California towns. Ms. Golden joked that with Mono County's luck, it was probably a tourist.
Word spread fast around town and many waited to see if someone would bring in the winning ticket. Ms. Golden said, "Hey, it's just another day in Mammoth." Point well made. A town always in search of the jackpot.