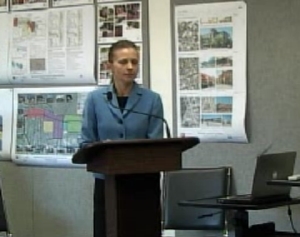 Last April the Town of Mammoth Lakes faced a major, structural budget problem on top of a $43 million debt and possible bankruptcy. This April has a much more hopeful look. Town Manager Marianna Marysheva-Martinez told the Town Council Wednesday night that she had good news.
Martinez said, "We have made draconian cuts. The only way from here is up." Her mid-year budget review revealed the happy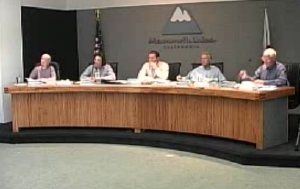 circumstance of a one-time $1 million surplus. She said that $700,000 came from the return of legal retainers and from gas tax revenue and lower road expenses. Plus, a $300,000 savings in the police department because of the early departure of officers.
Overall, the Town Manager said that the revenue side of the general fund is in line with budget estimates and that expenditures have been cut. She recommended that the Council place $700,000 of the surplus in the Reserve for Economic Uncertainties. She advised leaving the $300,000 in the police budget for future hiring of an officer.
Instead of hiring an Assistant Town Manager next fiscal year, Martinez said the savings could be used to hire a budget analyst, to set aside money for computer needs, for an additional TOT compliance person and the Community and Economic Development Director position. She asked the Council to okay immediate recruitment for an accountant and budget analyst to be hired next fiscal year.
The Town Manager asked the Council to approve principles and priorities to apply to budget decisions. Among them – consideration of ongoing needs, viewing the annual budget in light of the five-year budget plan, building a 25% reserve, trying to restore essential services. Priorities included health and safety, risk management, legal mandates, economic growth, and preservation of assets like roads and facilities.
Martinez responded to Mayor Matthew Lehman's question about Mammoth's bond rating when she said she will send information to Standard and Poors about Mammoth's budget improvements compared to near bankruptcy a year ago. She said, "We need to pat ourselves on the back. There have been some very difficult decisions."
By consensus, the Council approved the Town Manager's plans.