Seats on school boards, hospital boards and fire boards will go to election in November. Some races have shaped up in Inyo and Mono.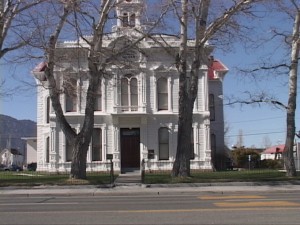 On the controversial Eastern Sierra Unified School Board in northern Mono, some people have challenged incumbents. Ann Aylesworth faces competition from Matthew Baumann. In the Antelope Valley zone, Bob Tems, John Peters and Randy Gilbert will vie for a seat.
In Mammoth Lakes on the hospital board, two seats are open. Incumbents Linda Salcido and Jack Copeland have filed but so has Dr. Dennis Crunk. So, a race is afoot.
On the Mammoth Fire Board, two seats are open and three candidates have filed. Richard Blanco, Richard Good and Brent Peterson. In the Mammoth School District, at last word three incumbents had filed to retain their seats – Jack Ferrell, Betty Kittle and Gloria Vasquez. A two-year term had remained open with no candidate at last word.
In Inyo County, Bishop's chicken measure goes on the ballot – better known as Measure C. City residents will vote on special language that addresses the regulation of chickens within city limits as well as some other critters.
Incumbents have filed for their seats with no challenges on the Northern Inyo Hospital Board. The incumbents are Denise Hayden, Pete Watercott and M.C. Hubbard. Same story on the Southern Inyo Hospital Board. Incumbents Judith Fowler, Albert Berry and Richard Gering have filed.
A contested race does exist on the Lone Pine School Board. Incumbents jPamela Bills Daugherty, William Dell and Nancy Lamar-Overbey have filed. So has opponent Leroy Kritz. Three seats open, four candidates.
Starting August 12, the Sierra Summer Festival returns to Mammoth Lakes for the 33rd year of classical music in the Eastern Sierra. This year, the Sierra Summer Festival takes on Beethoven, played live on stage by musicians both local and from out of the area.