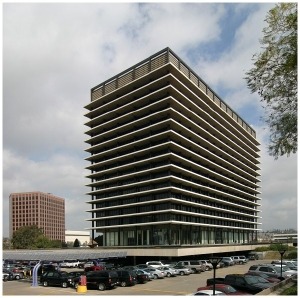 Tuesday and Wednesday nights, the Los Angeles Department of Water and Power will hold two public meetings on its proposed Southern Owens Valley Solar Ranch project. The plan includes around 1200 acres six miles southeast of Independence. DWP says the project would generate 200 megawatts from one million solar panels.
The project site is also four miles east of Highway 395 and opposite the Manzanar Historic Site. The Manzanar Committee has publicly opposed the project as destructive of the historic landscape around the Site.
In a letter to Inyo residents, DWP stated that their project would produce about 440 gigawatt hours of renewable energy every year. They said this would power around 75,000 households and would allow DWP to meet its state-required renewable energy goals. DWP also said that the project may result in significant environmental impacts which can be mitigated.
In August, the Inyo Supervisors approved a non-binding Term Sheet with DWP on the Solar Ranch. The Term Sheet was negotiated by County Administrator Kevin Carunchio and attorney Greg James. That document said DWP would pay Inyo $4.5 million to offset impacts on public services. The costs have been estimated at $6.1 million. DWP would get all taxes from the project and would include ten local workers in its training program for the project which may take between 50 and 300 workers. DWP would create an energy efficiency agreement with local schools and provide a $2 million loan to improve campgrounds and other housing.
DWP's public meetings will give citizens information on the project as analyzed in a Draft Environmental Impact Report and allow for spoken and written comments. Tuesday's meeting will take place at Statham Hall in Lone Pine from 6 to 8pm and in Bishop Wednesday night at the same time at the Bishop United Methodist Church on Fowler Street.