Press release
Back for its eighth consecutive year, the June Lake Loop Winter Festival invites families and friends to celebrate snow on Saturday, March 2 with a snowman-building extravaganza.
"The June Lake Loop Chamber of Commerce invites everyone to come check out the amazing snow we've received this year and spend some quality time in The Loop," said Lindsey Chargin, June Lake Loop Chamber of Commerce secretary & 2019 Winter Fest chair. "Visitors can build a snowman in the Village and be entered to win prizes, or they can just take a walk, enjoy the scenery, enjoy each other, vote for their favorite snow people – and still be entered to win prizes."
Local residents and businesses will build their best snowman creations from 9 a.m. to noon, ultimately creating the Snowman Village Walkabout along Main Street in June Lake Village.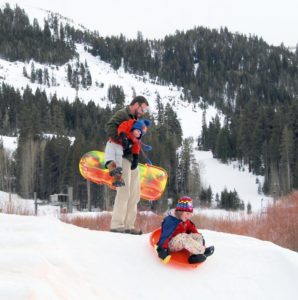 Snow sculptors will be assigned a spot to construct their snow-people for event attendees to admire as they walk through the Village from noon until sundown, snapping selfies with their favorite builds. Voters will be entered into a raffle drawing and also have the chance to win prizes if their "snowman selfie" is chosen as the best Instagram post of the contest. Be sure to follow hashtags #seeyouintheloop and #allseasonsparadise during the event.
For times, details and signup info, visit junelakeloop.org.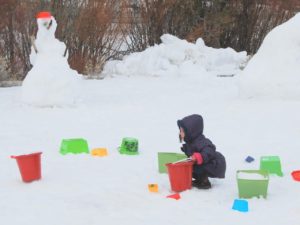 About Mono County: 
Located approximately 315 miles north of Los Angeles, and 280 miles east of San Francisco, Mono County accesses the east entrance to Yosemite National Park and welcomes visitors year-round. The Eastern Sierra's vast playground is an easily reached destination whether driving the all-weather US Highway 395 or taking advantage of direct United or JetSuiteX flights from Los Angeles (LAX), San Francisco (SFO), Orange County (SNA), Burbank (BUR) and Denver (DEN). US Highway 395, which traverses Mono County from north to south, is a State-Designated Scenic Byway offering motorists tremendous vistas right from the steering wheel and countless side-roads, hiking trails, lakes, and roadside villages to explore.  For more information or to request guides, visit MonoCounty.org or call 800-845-7922.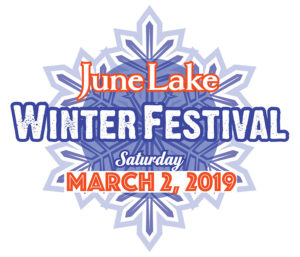 About June Lake:
June Lake Loop, set in a horseshoe-shaped canyon at the foot of the dramatic Eastern Sierra, offers stunning scenery, adventures for all appetites, excellent food and drink, and lodging for any adventurer. In the wintertime, visitors can enjoy snowmobiling, cross country skiing, snowshoeing or skiing and snowboarding at June Lake Mountain (kids 12 and under ski free).
Where to eat:
Tiger Bar offers classic Americana and holds California Liquor License number 2
June Lakes Brewing offers amazing microbrews
Ohana's 395 food truck, often parked at June Lakes Brewing, offers up unique Pacific Island-inspired dishes
Eagle's Landing Restaurant offers fine dining with a great wine selection and a beautiful view of Carson Peak
T-Bar Social Club, June Pie pizza shop and Balanced Rock Saloon is a newly-renovated, historic Sierra Inn that features three separate businesses, all perfect for an evening on the town, and all located under one roof