Press release
Warren Miller is at it again! The 2nd Annual fundraiser is in Bishop for the BUHS Ski and Snowboard Teams, showing Warren Miller's Chasing Shadows. Thurs Dec 3 at 6:30 at BUHS Auditorium.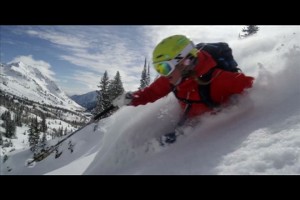 Silent Auction Items, Raffle and door prizes are all available. Tickets are $10 and available at the Chamber of Commerce, Wave Rave Bishop, Looney Bean, a BUHS rider or contact 937 2248.
Ski Coach Jake Kiddoo and Snowboarding Coach Trina Orrill said that after last year's premiere fundraiser, costs for members went from $550 to $250 – making it a sport more students could then access.
Some of our local sponsors and prizes
Raffle Prizes – Wave Rave – Snowboard
$190 photo package from MIchael McDermott Photography
2 week membership to Crossfit Radiate
Silent Auction items
Cody Beavers (mammoth Snowboarder) – donated 3 snowboards, a helmet and bindings
Brandon Davis (Mammoth Snowboarder) – goggles, tuques, gloves
Bartending lesson and tab at Rusty's Saloon
Photofacial from Phillips Aesthetics and Dermatology – $300 value
Winter package from Coso Paya Face and Body
and other door prizes from Back Alley Bowling, Burger Barn, Sage to Summit, Paiute Palace Casino, and many other local and Mammoth sponsors.