Just after 1:00 pm Monday, Bishop Fire Volunteers were called into action after a brush fire flared up off Warm Springs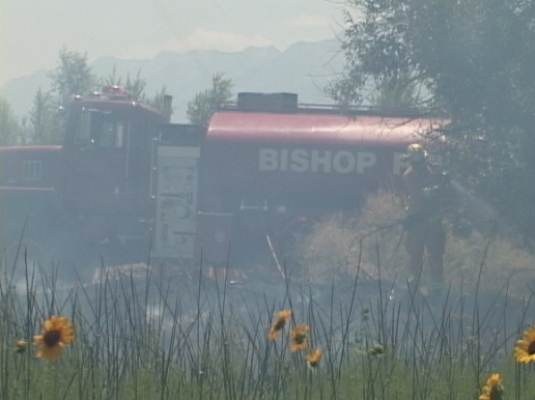 Road. CalFire and Forest Service fire crews also responded to the fire burning in grass, brush and cottonwood trees right along banks of the Owens River.
The fire had burned into a few trees, but despite the breezy conditions, firefighters were able to contain the fire at about a quarter of an acre in size.
There was no lightning in the area and no downed power lines, which leaves this fire in the human-caused category. The fire was burning directly across the river from an area that burned under suspicious circumstances in February. The grass in the area of the February burn has since grown back.
At last word this latest fire remained under investigation.