Lightning caused a small fire in the Mammoth area on Saturday. Bill Anderson with Mammoth Fire says that a single tree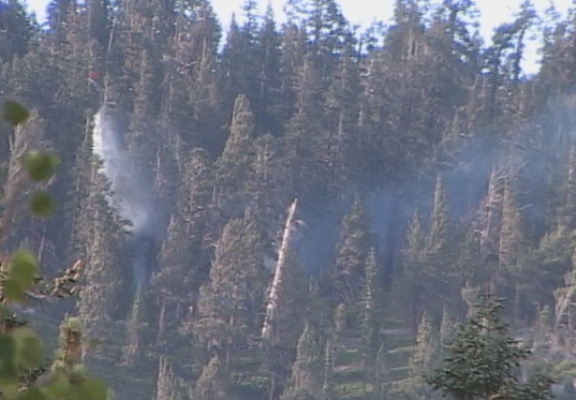 was struck by lightning at about 2:30 Saturday. The top third of the tree was on fire up the hill from highway 203, west of the scenic loop turnoff.
Mammoth fire fighters responded but since the fire was burning in an area without road access, the Forest Service took over, Anderson explained. With the fire close to town, crews worked fast to get the blaze under control. A forest service crew hiked up the hill to fight the fire. With people in the Village area able to watch, a Forest Service helicopter picked up water from the snowmaking ponds on Mammoth Mountain and dropped buckets of water on the burning tree.
Firefighters had the fire put out and cleared the scene within three hours or so.