Hold on to your wallets and credit cards, gas prices have gone down, but don't expect that trend to continue.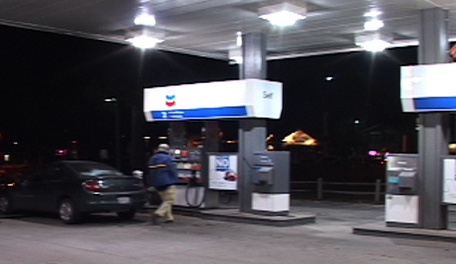 The latest Auto Club survey says that the statewide average cost for a gallon of regular unleaded gas is now $3.33. That's a decrease of 6 cents per gallon since the November survey. The prices are still around 83 cents per gallon higher than last year.
In the Eastern Sierra, a gallon of regular unleaded sells for $3.25 to $3.45 per gallon in the Owens Valley. In the Mammoth Lakes area, prices hang around $3.62 per gallon. Bridgeport still claims the most embarrassing and highest price of $4.09 per gallon of regular.
The Auto Club says that the price of crude oil dropped a bit which translated into a slight decrease at the pumps. Also, economic factors like the value of the U.S. dollar, the health of financial markets continue to pressure the price of oil and gas. Our dollar is not worth as much as other currencies.
The higher gas prices in the past couple of years have now entered the presidential debates. There's no way Republicans can paint a happy face on prices at the pump and Democrats have begun to point out the cost at the pump and the additional cost for many other products due to expensive transportation costs.