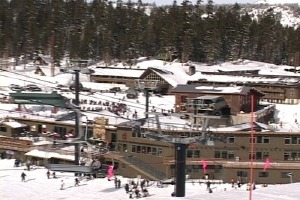 Mammoth Lakes, CA, February 4, 2013 — At approximately 12:40pm yesterday, a male skier, 49, lost control and fell in upper Wipe Out 2 (a Double Black Diamond run at the top of Mammoth Mountain).
According to witnesses, the guest fell, slid down the chute, collided with a rock and continued to slide.  Two guests who witnessed the fall were first on scene and began CPR. Mammoth Mountain Ski Patrol arrived almost immediately after to administer first aid and transport the guest to Main Lodge Ski Patrol. The individual was rushed to Mammoth Hospital Emergency Room where sadly, he passed away as a result of his injuries.
Any inquiries regarding this incident should be referred to the Mono County Sheriff's Office.