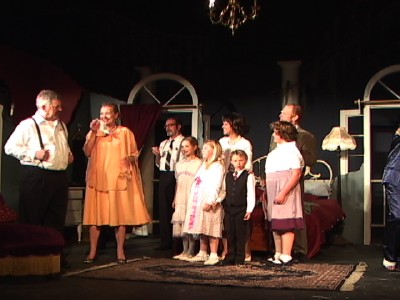 Big Daddy, Big Mama, Maggie the Cat and Brick – the sultry, psychological tale of southern society is Cat on a Hot Tin Roof by Tennessee Williams. Sierra Classic Theater, our local actors and crew, now deliver a professional production of the classic.
Rick Phelps portrays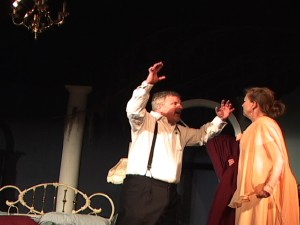 the play's dominant character of Big Daddy. Jared Smith, Big Mama, Chad Langley as Maggie, the cat, and Ted Carlton as Brick, the errant son. Many other fine local actors and actresses flesh out the cast. Shira Dubrovner, founder of the Mammoth Lakes Art Center, directs the production.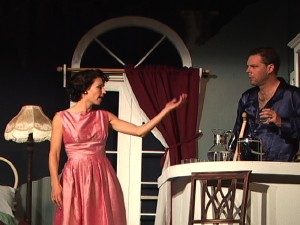 This famous Tennessee Williams play has won awards on and off Broadway and has won the hearts and minds of Eastern Sierra locals.
For show times and details, call 934-1900.