Another suspect has turned himself in to Inyo deputies in thes Lone Pine assault case that now involves six defendants.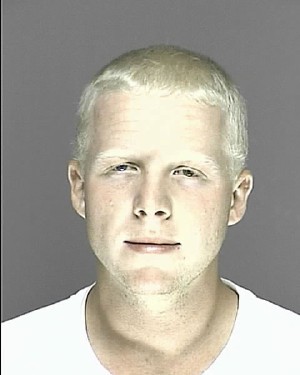 19-year-old Wayne Russell Croasdale of Bishop responded to an arrest warrant. Croasdale was transported from the Bishop Police Department where he surrendered. He is being held at the Inyo County Jail on the charges of battery with serious bodily injury and assault with a deadly weapon. His bail was set at $100,000.
Inyo District Attorney Art Maillet said that a preliminary hearing is now set for October 6th in this case which was described by Sheriffs officers as a vicious assault on Lone Pine resident, 29 year old Ryan Armstrong. The case involves allegations of robbery, burglary, battery and conspiracy to commit a crime.
19-year-old Tyler Allen McCullah, 18-year-old Anthony James Jorgenson, and 18-year-old Cameron Andrew Grayson all of Bishop and 20-year-old David Allen Smith and 23-year-old Jose Garcia, both of Lone Pine, all face charges of burglary, battery, conspiracy to commit a crime and receiving stolen property.
McCullah, Jorgenson and Grayson also face charges of robbery. Garcia faces an additional charge of vandalism. The investigation into this crime continues with the preliminary hearing set for October 6th.