Bishop Police Department press release
On August 10, 2017, the Bishop Police Department was contacted by Asset Protections Managers for the Sears Holdings Corporation, the parent company to the Kmart Franchise.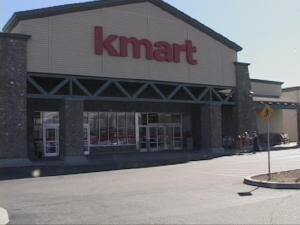 Through the course of their investigation, it was determined that six current and former employees of the Bishop Kmart Store, conspired in the act of embezzling a large amount of merchandise from within the store over the last several months, totaling in excess of $50,000.00.
On August 11, 2017, Bishop Police Officers responded to the residence of a former Bishop Kmart employee and recovered retail merchandise that was stolen from the business. Lorena Castro, 20 years of age of Bishop, California was taken into custody. Later in the evening, officers contacted Jasmine Corona Vargas, 20 years of age of Bishop, California and also a former employee of Kmart. Both women were placed under arrest and charged with California Penal Code Section 496(A) – Possession of Stolen Property.
On August 14, 2017 Officers from the Bishop Police Department made contact and took into custody the following employees of Kmart: Rachel Dominguez, 33 years of age of Bishop, California; Jamie Lynne Hutchinson, 31 years of age of Bishop, California; Isabel Darlene Morello, 35 years of age of Bishop, California; and Nicole Adrien Rogers, 36 years of age of Bishop, California.
All four females were transported and booked into the Inyo County Jail for charges of California Penal Code Section 503 – Embezzlement of over $950.00 and California Penal Code Section 182(a)(1) – Conspiracy to Commit a Felony Crime.
During the contact and arrest of the above females, two male individuals were also contacted by officers. One male, identified as Tony Diaz, III age 42 of Bishop, California, was arrested for an out of area Felony Warrant and booked at the Inyo County Jail.
The second male, Tony Diaz, Jr., age 68 of Bishop, California was arrested for a violation of California Vehicle Code Section 14601.2(A) VC – Driving While License Suspended for DUI. He was released on a citation at the scene.
This investigation is continuing at this time, and anyone with additional information is encouraged to contact the Bishop Police Department at (760) 873-5866.