Southern Inyo Healthcare District press release, issued today:
On Dec. 10, Lee Barron resigned as CEO, CFO and CCO of Southern Inyo Healthcare District. The board immediately began a concerted effort to lead the District
forward. On Thursday, Dec. 17, the Board learned their choice for the Interim CEO could not accept the position because the level of uncertainty about the past and current status of the District created potential risk for her if she did.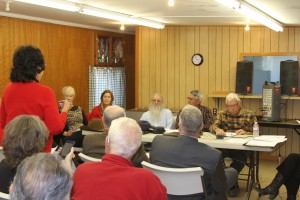 That night the Board determined to contact the State and invite it to assume responsibility for the District. In an effort to enable moving forward with an effective management plan, which is in the best interest of the District, the following Board members resigned their positions on the Board: Dick Gering, Mary Kemp, Carol Roster, Drew Wickman and Jack Berry.
The resignations have been reported to the State.