***SIERRAWAVE PRESENTS WILL HAVE NEW HOURS STARTING MONDAY JULY 5TH*****
***Mondays at 11am, Wednesdays at 3pm and Fridays at 8pm***
Sierrawave presents is brought to you by Inyo Council for the Arts
When famed horror novelist Anna Sheridan discovers strange radio signals emanating from Spirit Mountain Cave in Cody, Wyoming — the only abandoned National Monument in America — she finds herself embroiled in a hundred-year-old mystery as she follows the disquieting trail of a ghost in the airwaves… Disquiet, from Trevor VanWinkle and Homestead on the Corner is a nail biter and a first glance into the creepy world of The Sheridan Tapes.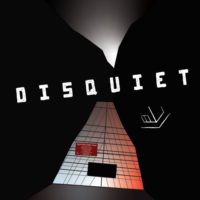 This supernatural Tale from the Homestead on the corner podcast, was the next in line from acclaimed audio story writer/ producer, Trevor VanWinkle. Trevor's Nominated series, The Sheridan Tapes was actually an off shoot of tonight's tale. The Sheridan tapes is the follow up story to our protagonist, Anna Sheridan and her life after Disquiet ended.
 To find
The Sheridan Tapes
and more from Trevor and Homestead on the Corner, you can go to the website
homesteadonthecorner.com  o
r wherever you get your podcasts.
Don't forget to tune in next week, loyal listeners, for "Disquiet". Mon, Wed, and Fri at 8pm, only here on Alt 92.5, KSRW.
Disquiet airs through July 9th.
Thank you for listening and thanks to our sponsor Inyo Council for the Arts for making this possible.