Sierra Wave Media takes the next step.
Sierra Wave Media has been announcing a new music format for its radio station at this week's Tri-County Fair. The big switch will be Sunday, with Mark Vincent and other Sierra Wave staff taking the Miller Stage at 4:30 p.m.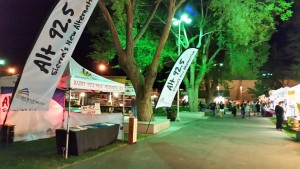 "At the 2015 Fair, Sierra Wave Media will re-launch our Radio Station, Sierra Wave Radio 92.5/96.5, with a new music format, new logo, and a new overall sound," station manager Bill LeFever said.
The existing radio studio is undergoing a renovation with fresh paint, new flooring and the latest in broadcast systems and music programming equipment.
"It's time to freshen up and change up our music selection along with the overall sound of the station. I can't say now what the new format will be, but you can find out at the Fair," LeFever said.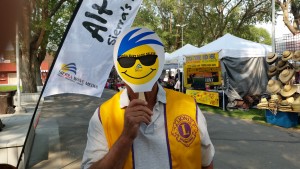 Sierra Wave will also be expanding Rob G's radio show…The Drive on 92.5, from its current 2 days 6-9pm time slot to 5 days, Monday thru Friday 6-9pm.
The popular Bob Todd Morning Show will continue to air from 6am to 11am Monday thru Friday, with Bob playing his eclectic mix of great music and, of course, the mainstay of Bob's morning show, the funny and entertaining 10-20 trivia with Bob and Catherine Hurdle.
The best in Local News will continue to air Monday thru Friday at 6 am, 7 am, noon and 5 pm.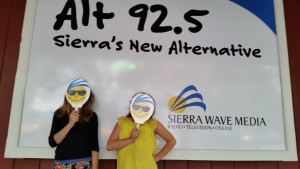 "We love our listeners and think its time to give you something different," LeFever said. "We truly hope you will like what you hear on the new Sierra Wave Radio 92.5/96.5  We are excited about the future of Sierra Wave Media and want you along for the ride."
Sierra Wave Media is a broadcast company founded by Benett Kessler in 1996. They operate Sierra Wave Radio, Sierra Wave Television and sierrawave.net
Located in Bishop, CA serving the entire Eastern Sierra including Bishop and Mammoth Lakes.
Contact Bill LeFever 760-873-5329, [email protected]
###
Rob G and Mark Vincent will be the announcers for the Bishop Volunteer Fire Department Destruction Derby tonight!