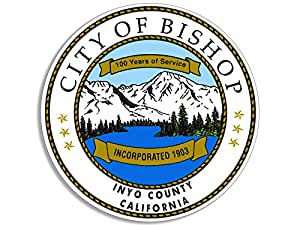 Short Term Rentals Survive Bishop City Council Review–  City's Emphasis Should be on More Permanent Housing
Short Term Rentals were not viewed well back in 2017 when East Side government entities were dealing with what was a relatively new phenomenon. The fear was STRs would suck up available housing for potential residents. That has not been the case in Bishop, giving the City Council a rare opportunity to take no immediate action.
The question before the Council last week was a moratorium on new applications, but as Bishop Assistant Planner Ana Budnyk explained there had been no new applicants in the last 90 days and of the 15 active licenses, only eight had reported and paid Transient Occupancy Tax in the last few months. As she pointed out to the Council, the City's strategic plan puts a high priority on new housing, not monitoring STRs.
Following public comment, the Council agreed. As Chair Jim Ellis said, "with less than a half of one percent (of the city's housing stock) impacted, the issue should be on enforcement." No one wanted to see Bishop's Planning Department staff prowling the streets for unlicensed renegades. The conclusion was local residents should report those renegades but all the existing STR ordinance needed were a few tweaks.
Four current STR licensees agreed, they would not consider taking on long-term tenants. One speaker described his brief experience as a conventional landlord as "hell." 
Two women explained their rentals allowed them to own their homes. Both worked out of their houses and told the Council the income from STRs allowed them to purchase those homes and "live creatively."
The final motion was simple: leave the ordinance as is but come up with a plan, or amendments, for enforcement.