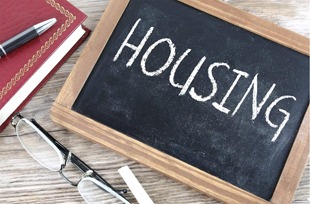 Inyo County's wide open spaces, allure to tourists and lack of affordable housing have created a conundrum when it comes to Short Term Rentals (STRs). What could have been a no-brainer continues to be a headache. The Board of Supervisors dealt with the latest headache at last week's meeting.
On the table now are the permitting mechanisms, caps on the number of STRs as well as zones similar to those adopted for the County's cannabis regulations. The Board had a "let's try something and work out the kinks as we go along" approach has worked so far, but the kinks keep coming.
Initially, a land-use permit was the process the County opted to use for STRs. The problem: that permit stays with the land even when the land changes ownership. A better process, presented by Planning Director Cathreen Richards and currently in place within Bishop city limits, would be a business license giving the County more regulatory power. The Board agreed.
The complexity of a one-size-fits-all approach was obvious in the distribution of existing STRs in each of the five areas. The areas around Bishop and south to Independence ranged from 0.7- percent to 1.8-percent of those areas' housing stock. Area 5, the largest geographic area south and east of Lone Pine has only seven STR permits. Lone Pine topped out at 5-percent of available units with a total of 34 permitted STRs. The recommendation under consideration is to cap each area at that 5-percent.
In 2019, the Board required an STR applicant to get a hosted permit in order to get a non-
hosted permit on the same parcel with the intent of guaranteeing there was a responsible party on the premises.
While the issue of affordable workforce housing had been a consideration, Supervisor Matt
Kingsley, whose district includes Lone Pine, pointed out the Alabama Hills wasn't really an
affordable option for workforce housing. The definition of "workforce housing" is another issue. Inyo County has a housing shortage all up and down the income range.
Supervisor Jeff Griffiths suggested the Planning Department come back with an ordinance on
the STR zones and options on both the caps and permitting mechanisms. Nate Greenberg,
Inyo's chief administrative officer, agreed. "We couldn't get an ordinance done by the end of
the year," he said, suggesting Planning deal with the pending applications but not fully process additional applications until the Board agreed on a long-term solution.