Gang activity in Inyo County is far less than other parts of the state, but gangs are not unheard of here.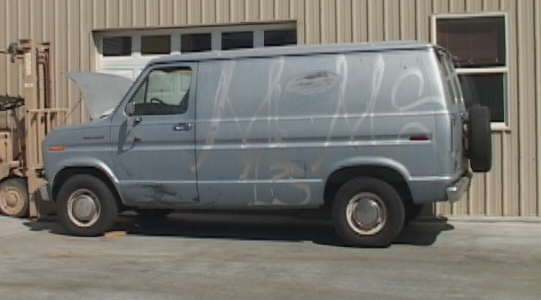 Inyo Sheriff Bill Lutze and his officers gave the Inyo Supervisors an update on Sheriffs Department activities in the past year, which included a rundown on gang activity spotted in 2009.
Corporal Chris Connolly explained that officers had identified 59 individuals that had some sort of connection to gang activity in 2009. 37 of these people live in Inyo County. Over the course of the past year, Connolly reports that officers had contacted 4 people affiliated with the Bloods, two of whom lived in Inyo County, three Crips, none of whom lived in Inyo County. Two Inyo County residents were affiliated with the Fresno Bulldogs, two people identified with ties to the Norteno gang, and of the 27 people identified with the Surenos, 19 live in Inyo County.
Connolly also said that officers had identified 16 people affiliated with white power gangs, 10 of whom were Inyo County residents. There had been people tagging structures and signs near the Bishop Paiute Reservation with a Native American related logo, but Connolly explained that this group isnt technically what could be defined as a criminal street gang, but more of a group based on shared identity. Officers contacted four individuals related to this group. Connolly reports that the group has been quiet since.
While some people with gang affiliations live in Inyo County, others are just passing through. Connolly explained that officers run into some of these travelling gang members who decide to take 395 rather than I-5. Others are referred to Inyo County through the Cal Fire Camp 26.
Supervisor Linda Arcularius asked Connolly how he knew these people had gang ties. It turns out its a straight forward proposition. Connolly explained that he asks people who dress the part if they have gang ties. He says that people he asks are usually, quite proud, to tell him that they are in gangs. He said many are more than willing to talk.