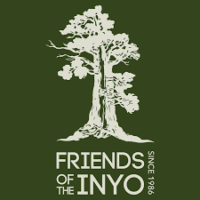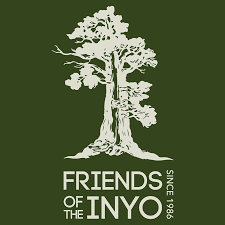 The public is invited to join Friends of the Inyo, El Sol de la Sierra newspaper publisher Noe Gadea, and past and present members of the sheepherding community on Saturday, July 23, from 4:30 to 6 p.m. at Bishop City Park for "Shepherds of Today!" ("Pastores ¡De Hoy!" in Spanish), a FREE, family-friendly event that is part of the nationwide Latino Conservation Week outreach initiative, which this year extends from July 16-24.
Shepherds of Today! will be an English-Spanish bilingual discussion with local sheepherders (a trade traditionally carried out by Basque and Hispanic/Latino people in the Eastern Sierra) about their experiences and adventures in nature, their ecologically responsible shepherding practices, and, sadly, how they have seen our beautiful Eastern Sierra landscape change over the decades due to water extraction and climate change. There is much we can learn from them.
The talk, at the City Park gazebo on Main Street, will be accompanied by a mini resource fair to provide attendees with information about community resources. Interested exhibitors are invited to contact [email protected] to sign up for free. The public is encouraged to bring beach chairs, blankets and towels to sit on the park lawn.
Latino Conservation Week: Disfrutando y Conservando Nuestra Tierra (Enjoying and Conserving Our Earth) is an initiative of Hispanic Access Foundation (www.hispanicaccess.org). It was created to support the Latino community getting into the outdoors and participating in activities to protect our natural resources. Individual nonprofits throughout the country sign up to host Latino Conservation Week events that are designed specifically with their own communities in mind. Latino Conservation Week was launched in 2014 with nine events, and by its sixth year, 2019, it boasted more than 160 events nationwide. You can find out more at www.latinoconservationweek.com.
Friends of the Inyo's mission is to protect and care for the public lands of the Eastern Sierra. This is the first time Friends of the Inyo is participating in Latino Conservation Week by hosting an event locally. Our Shepherds of Today! event, together with our ongoing Spanish-language outreach, is part of our commitment to diversity, equity and inclusion work, in order to help ensure that underrepresented communities of color have greater access to public lands and become more actively involved in their protection. Our official event flyers, in English and Spanish, are attached. Information on this and our other events and services may be found on the Home Page, or the Events and Blog tabs of our website, www.friendsoftheinyo.org.
Friends of the Inyo acknowledges the in-kind support of El Sol de la Sierra, The Sierra Reader and AltaOne Federal Credit Union in helping to put together this event.